Consultoría Recursos Humanos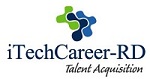 Consultoría Recursos Humanos

iTechCareer – División Reclutamiento
iTechCareer RD es una solución real a la problemática de la detección (reclutamiento) y selección de talentos en IT.
Utilizamos múltiples herramientas, entre ellas nuestra Web de Empleo con mas de 50,000 contactos (perfiles de Sistemas y Tecnología), a lo que sumamos la web 2.0 para seleccionar y evaluar candidatos.
Servicios
- Recruiting IT
Búsqueda y Selección de Profesionales IT, con amplia experiencia en su multiplicidad y variedad de perfiles técnicos.
El servicio de Recruiting está enfocado en la búsqueda, reclutamiento y selección de perfiles específicos para niveles Técnicos, Profesionales y Ejecutivos en Information Technologies.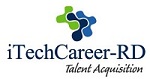 Human Resources Consulting
iTechCareer – Recruitment Division
iTechCareer RD is a real solution to the IT Search and Selection challenge.
Through  many years' experience on emerging and leading-edge technologies, iTC has built a gilt-edged reputation and demonstrable record for tracking down scarce talent at the most challenging end of the market.
Clients enjoy considerable competitive advantage through our authoritative industry knowledge, matchless network of contacts and compelling commitment to client satisfaction. Moreover, our approach is one which is refreshingly personal, ethical and transparent.
We use our own employment portal with more than 50,000 contacts (Systems & Technology profiles) and have recently added our 2.0 web to select and evaluate candidates.
Due to our extensive network, and to continue offering an integral solution to our clients, we are able to expand our recruitment services to other areas like: sales, marketing, finance & administration, human resources, among others.